Online seminar with individual recommendations. November 26th, 2022. Tel: (+38) 095-5344880
(Читати українською)
Do you want to create a personal brand or actively develop an existing business? When others give up, the strong rise up and head for the top. Are you coming with us?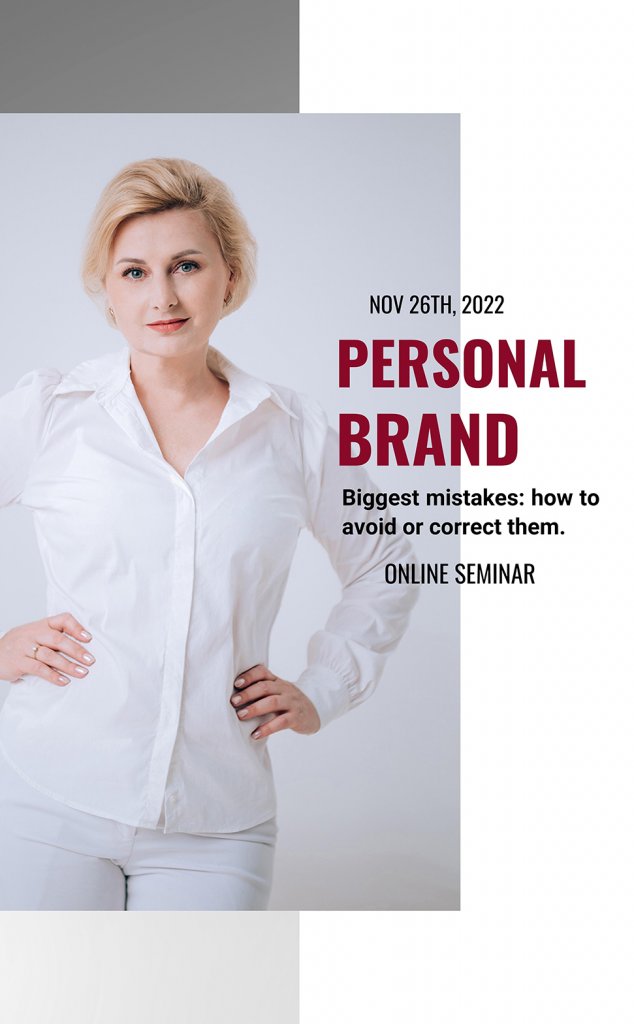 Biggest, сatastrophic mistakes: how to avoid or correct them. Personal Brand Marketing from A to Z in simple and understandable language, very concise and to the point. Basic seminar, the most important thing. Professors at universities will not tell this, lecturers will not risk speaking from the stage. Practical cases, a concentrate of useful information, vivid examples and advice.
Concept. Grandiose misses or hits.
Positioning. Why and how?
Legend.
Visual content and the most common "mismatches". How to avoid them.
Photo, video, infographics, music, motion design, editing.
Verbal content. The power of words: how can it turn against you or help you?
The site and social networks are your mirror.
Personal image, PR strategy.
Appearance: Are you a hero or a loser?
Sign language and taboos in digital media.
"Meta" algorithms, targeted advertising, Google Ads, budgets and ROI. What are these strange words, calculations and how does it work?
Why so long? I want to be a star tomorrow.
Speaker: Natalia Nagorna
Event organizers: Nagorna Agency
Date: November 26th, 2022
The number of participants is limited.
The pricing and details: +38 095-5344880 or Facebook messenger: https://www.facebook.com/nagorna